"Full Function" - Train to the Max! ALL IQ features in one jacket! Not possible?...
more
Product information "IQ Training Jacket 2.0 Women"
"Full Function" - Train to the Max!

ALL IQ features in one jacket! Not possible? Not an option at IQ Dogsport :-).
We switched to the extra sturdy and scratch-resistant material that you loved so much in our Multifunctional Jacket 3.0: there is nothing else out there that will take so much from our wild ones!

We live outside and we are sure: so do you. Of course our Training Jacket needs to take it all: it is super waterproof (with taped hems) and windproof. The light mesh lining is breathable and keeps you dry on the inside - even when your dog makes sure you get no rest.
Some of the many highlights:
- Need that Training Jacket all year round ? You can zip-in our IQ Zip-In Shell (purchase separately) and convert it into a cuddly warm winter jacket.
- Of course our Training Jacket wouldn't be Full Function without being compatible with the IQ Magnet Bag! Use the same Magnet Bag for your Vest 3.0 and Training Jacket. Heel Work is a lot easier when you can reward your dog in the perfect position. In addition, ball or tug are invisibly stowed away for your dog. He has no idea if and when to expect his reward. That's how you proof your dog for a trial situation!

- Front pockets and a large back pocket give you enough space for Flexi leashes and bite pillows. And of course, we didn't forget that you don't like those greese stains from your dog's food: that's why we added removable food pockets. Simply wash them off and put them back in your jacket for the next training.

- Patented convertible Chest Pockets: You already know our convertible chest pockets from our IQ Vest. Reward your dog with a toy for a perfect front sit: either by taking it out from the center of your body or by pulling string cords to surprise your dog with a reward. Both has its advantages in training and we will show you which ones in our training videos.

- Stow your tracking flag, whip or position stick in the whip slot in the back of your jacket instead of searching for it for ages on the training field.

- You train with a magnetic system like Top Matic? You can reduce the number of magnets by half if you insert them into our magnet slots on the inside of your jacket. Another advantage? Your dog won't rip of the magnet when taking his beloved ball.

We all want our dogs extra wild and crazy but our clothes to stay intact? Thats why we use special machines to lock our seams. It's not called train hard, fight easy for nothing, is it?

Enjoy your training with our new IQ tool/Jacket: we made it to make your dream work!

IQ FULL FUNCTION - SIMPLY MADE FOR YOU!

Material: 100 % Nylon Taslon Full Dull
Colours: Black, Red
Material Characteristics: waterproof, windproof, breathable, scratch- & dirt-resistant
Water column: 20.000mm
Sizes: S, M, L, XL, 2XL, 3XL, 4XL

Care Instructions
Fully washable up to 40°C without fabric softener
Dry cleaning possible
Do not iron
Do not chlorinate
Do not tumble-dry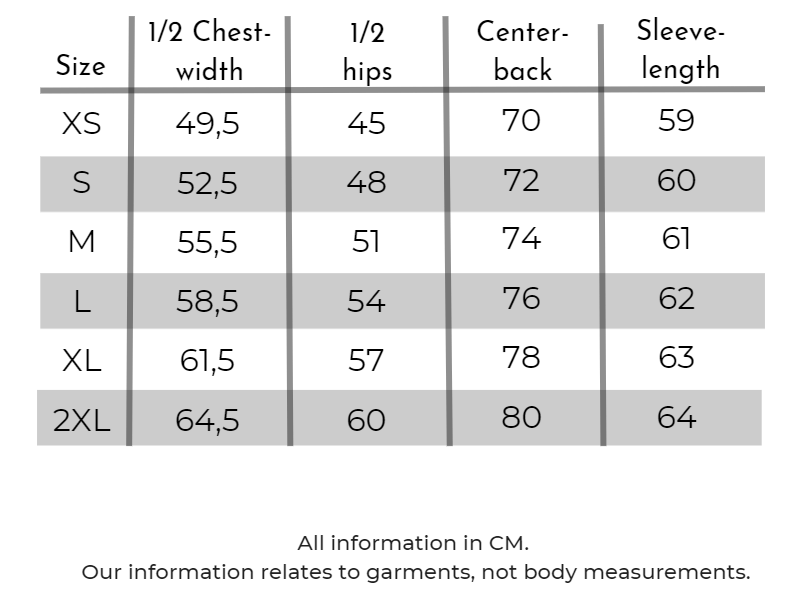 Related links to "IQ Training Jacket 2.0 Women"
Read, write and discuss reviews...
more
Customer evaluation for "IQ Training Jacket 2.0 Women"
From:
Schrader Manuela
On:
12 Sep 2023
Wie ich es schon, von anderen Jacken von IQ gewohnt bin, eine mega Jacke
Eine Top Jacke, wie auch die anderen Modelle die ich von IQ habe .....
Absolut wasserdicht, toller Schnitt, was will man mehr!!!
From:
Sabine Knösel
On:
4 Sep 2023
die Jacke hat einen sehr schön Schnitt, ist sehr angenehm zu tragen, robustes Material und ist sehr funktional.
Die geniale Jacke für´s ganze Jahr.
From:
Gudrun
On:
30 Aug 2023
Die Jacke hält was sie verspricht.
Sehr angenehm zu tragen. Schöner Schnitt, Ärmel in passender länger. Gewohntes robustes Material. Die perfekte Trainingsjacke für sämtliche Jahreszeiten.
From:
Lani
On:
16 Aug 2023
Perfekt!
Was soll ich sagen. Nachdem ich mich drei Jahre über diverse schlechte Regenjacken geärgert hab, bin ich auf diese Jacke gestoßen und ich liebe sie.
Viele Taschen, gut durchdacht und die Jacke hält bei Regen warm und trocken. Habe sie auch schon während starker Regengüsse getragen und bin hochzufrieden. Freue mich schon auf Herbst, wenn ich sie dauerhaft tragen kann.
From:
Dominic
On:
28 Jul 2023
Toller Artikel!
Wirklich tolle Jacke
From:
M. J.
On:
11 Jun 2023
Perfekte Allround Jacke
Sehr angenehm zu tragen, sowohl mit Zip-In, als auch ohne. Schöner Schnitt, Ärmel in passender länger. Gewohntes robustes Material. Die perfekte Trainingsjacke für sämtliche Jahreszeiten.
From:
Uschi Hehn
On:
18 May 2023
Klare Kaufempfehlung
Die Jacke hat eine ganz schöne Passform.
Optisch gefällt sie mir sehr gut und ich finde sie sehr funktional. Die Taschen sind alle sehr gut zu erreichen und das Material lässt keine Wünsche offen. Klare Kaufempfehlung
Write an evaluation
Evaluations will be activated after verification.