"Full Function" - Train to the Max! ALL IQ features in one jacket! Not possible?...
more
Product information "IQ Training Jacket 2.0 Unisex"
"Full Function" - Train to the Max!

ALL IQ features in one jacket! Not possible? Not an option at IQ Dogsport :-).
We switched to the extra sturdy and scratch-resistant material that you loved so much in our Multifunctional Jacket 3.0: there is nothing else out there that will take so much from our wild ones!

We live outside and we are sure: so do you. Of course our Training Jacket needs to take it all: it is super waterproof (with taped hems) and windproof. The light mesh lining is breathable and keeps you dry on the inside - even when your dog makes sure you get no rest.
Some of the many highlights:
- Need that Training Jacket all year round ? You can zip-in our IQ Zip-In Shell (purchase separately) and convert it into a cuddly warm winter jacket.
- Of course our Training Jacket wouldn't be Full Function without being compatible with the IQ Magnet Bag! Use the same Magnet Bag for your Vest 3.0 and Training Jacket. Heel Work is a lot easier when you can reward your dog in the perfect position. In addition, ball or tug are invisibly stowed away for your dog. He has no idea if and when to expect his reward. That's how you proof your dog for a trial situation!

- Front pockets and a large back pocket give you enough space for Flexi leashes and bite pillows. And of course, we didn't forget that you don't like those greese stains from your dog's food: that's why we added removable food pockets. Simply wash them off and put them back in your jacket for the next training.

- Patented convertible Chest Pockets: You already know our convertible chest pockets from our IQ Vest. Reward your dog with a toy for a perfect front sit: either by taking it out from the center of your body or by pulling string cords to surprise your dog with a reward. Both has its advantages in training and we will show you which ones in our training videos.

- Stow your tracking flag, whip or position stick in the whip slot in the back of your jacket instead of searching for it for ages on the training field.

- You train with a magnetic system like Top Matic? You can reduce the number of magnets by half if you insert them into our magnet slots on the inside of your jacket. Another advantage? Your dog won't rip of the magnet when taking his beloved ball.

We all want our dogs extra wild and crazy but our clothes to stay intact? Thats why we use special machines to lock our seams. It's not called train hard, fight easy for nothing, is it?

Enjoy your training with our new IQ tool/Jacket: we made it to make your dream work!

IQ FULL FUNCTION - SIMPLY MADE FOR YOU!

Material: 100 % Nylon Taslon Full Dull
Colours: Black, Red
Material Characteristics: waterproof, windproof, breathable, scratch- & dirt-resistant
Water column: 20.000mm
Sizes: S, M, L, XL, 2XL, 3XL, 4XL

Care Instructions
Fully washable up to 40°C without fabric softener
Dry cleaning possible
Do not iron
Do not chlorinate
Do not tumble-dry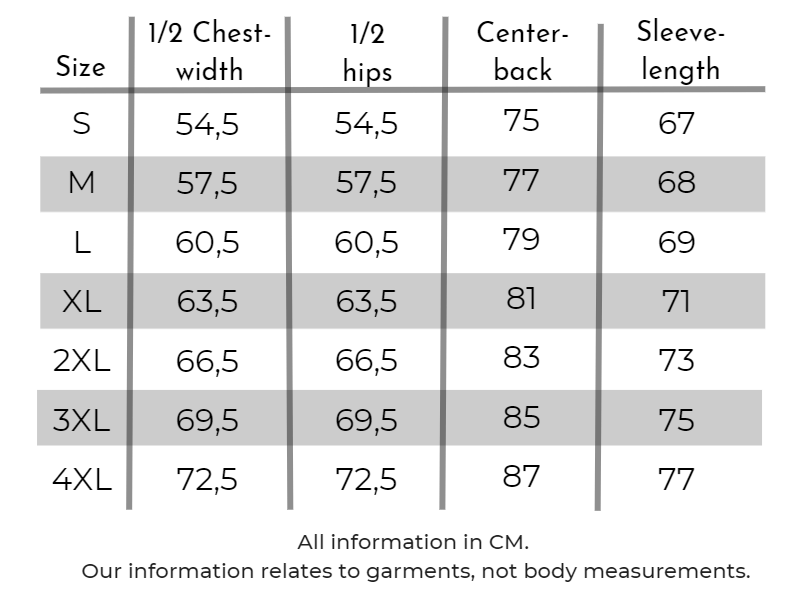 Related links to "IQ Training Jacket 2.0 Unisex"
Read, write and discuss reviews...
more
Customer evaluation for "IQ Training Jacket 2.0 Unisex"
From:
Brezina Harald
On:
20 Sep 2023
IQ Trainingsjacke
Super Jacke
From:
Gudrun
On:
30 Aug 2023
Die Jacke hält was sie verspricht.
Sehr gute Jacke. Sie ist jeden Cent wert und die Passform ist super.
From:
Birgit Zingelmann
On:
4 Jul 2023
Perfekt
Sehr gute Jacke mit ausreichend Taschen und angenehmes Tragen.Reibungslose Abwicklung und sehr netter Kontakt
From:
Ralf M.
On:
17 May 2023
TOP Jacke.
Eine tolle Jacke von Sportlern für Sportlern gemacht.
From:
Jana
On:
13 May 2023
Super Jacke!
Die Jacke hat alles was man sich wünscht. Ganz viel Stauraum und Taschen für alles mögliche.
Das die Kordeln für wandelbare Brusttasche schon verarbeitet sind finde ich super.
Den ersten Starkregen hatte die Jacke auch schon hinter sich und hat trocken gehalten.
Habe die Größe S bestellt (1,85m bei 70kg)
Die Ärmel sind etwas lang, was mich aber überhaupt nicht stört, im Gegenteil.
Tolle Jacke für Training und Gassi.
From:
Anonymous
On:
30 Apr 2023
Qualität ist top - Tolle Jacke
From:
Unbekannt
On:
24 Apr 2023
Super Qualität
Bitte unbedingt die Größentabelle beachten!
Ansonsten Perfekt
From:
Petra
On:
23 Apr 2023
Top Jacke
Tolle Jacke! Super Mateial.. Endlich genug Taschen ! Perfekt!
From:
Christa Plank
On:
23 Apr 2023
Würde immer wieder kaufen
Sehr gute Jacke. Habe mir lange überlegt und bin froh daß ich die Jacke gekauft habe.
Belüftung unter den Armen wäre fein.
From:
Tastel Adolf
On:
20 Apr 2023
Tolle Jacke!
Tolle Jacke; super verarbeitet-einfach super!
From:
Anonymous
On:
19 Apr 2023
Tolle Jacke
Super Jacke , fällt aber eher groß aus. Ein Damenschnitt wäre super
From:
Thomas Ulrich
On:
10 Apr 2023
Top Jacke für Hundesport
Insgesamt sehr gute Jacke für IGP. Qualitativ gleichwertig zur Multifunktionsjacke. Der Frontreißverschluss muss sich wie bei der Multifunktionsjacke erst einspielen. Das dauert, funktioniert aber ganz gut nach einiger Zeit.
Wind- und Wasserdichtigkeit wurde unter Realbedingungen getestet und sind über jeden Zweifel erhaben. Würde mir für die nächste Generation zwei Punkte wünschen:
1. weitenverstellbarer Kragen
2. Belüftungsreißverschlüsse unter den Armen

Zusammenfassend top Jacke auf die man sich in allen Situationen verlassen kann, top.
From:
Admin
On:
10 Apr 2023
Danke für die tolle Bewertung! Wir werden uns das ansehen mit dem Kragen und den Lüftungsreissverschlüssen.
From:
Uwe Schnappauf
On:
7 Apr 2023
Beste Hundesportjacke die ich hatte
Qualität und Design so wie die tollen Funktion sind einfach top. Danke
From:
Anonymous
On:
6 Apr 2023
Tolle Jacke!!
Klasse verarbeitet, super gäfunktionell
Write an evaluation
Evaluations will be activated after verification.